Exterior Detailing Bundle
It's never been easier to get a showroom shine!

Exterior Wash & Wax: Silverstone
Achieving a sparkling finish has never been easier!
INTERIOR DETAILER: MONACO
spotless and refreshed interior.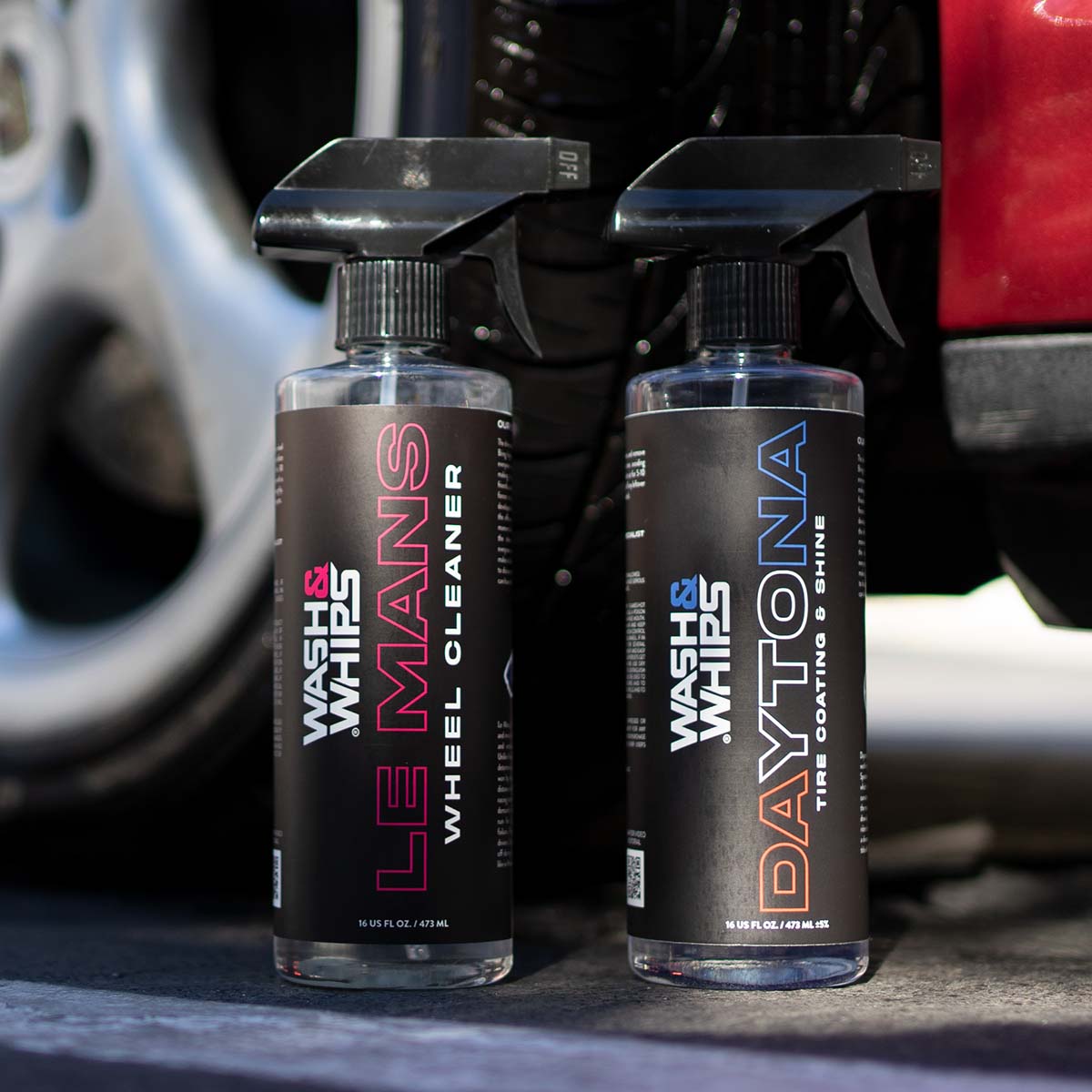 LE MANS & DAYTONA BROTHERS
SHINY WHEELS TURN HEADS
Make Those Wheels Clean. Make The Tires Shine.
MONZA & IMOLA FRATELLI
SPOTLESS LEATHER SLAPS
Make Those Letter Seats Shine & Smell Like They Came from Sicily.
MONZA LEATHER CONDITIONER
KEEP THE CLASSICS SHINE LIKE NEW
Mosturize the leather interior, like the skin it used to be. Make it look healthy and vibrant.
Customer Testimonials
From our Customers
Works well on those pesky 80 mph bug splats on the headlights and grill. Has a nice pleasant odor, but does leave behind a bit of residue that needs rinsing off.
Great with a foam cannonI used this with my foam cannon with good results. I played with the dilution ration and found that a bit less water than they recommend results in a thicker foam. Really happy with the results.
Washed my car with this. Cleans well, looks good. Car has a shiny and slippery feel to it. Awesome
Always test bug removers in a small spot it an concealed area, they are mild acids and can damage some surfaces. My triumph tiger is looking pretty bad. I've washed it but the remnants of thousands of dead bugs were still stuck. I did what the instructions said, sprayed it on and waited 30 seconds and they wiped right off.
Great Car Wash SoapI usually like to wash my car with economical car soaps because it gives me alot of product for less, but when I saw this car wash soap I ordered it and have been using it for a while now seeing what difference it makes between the cheaper soap.