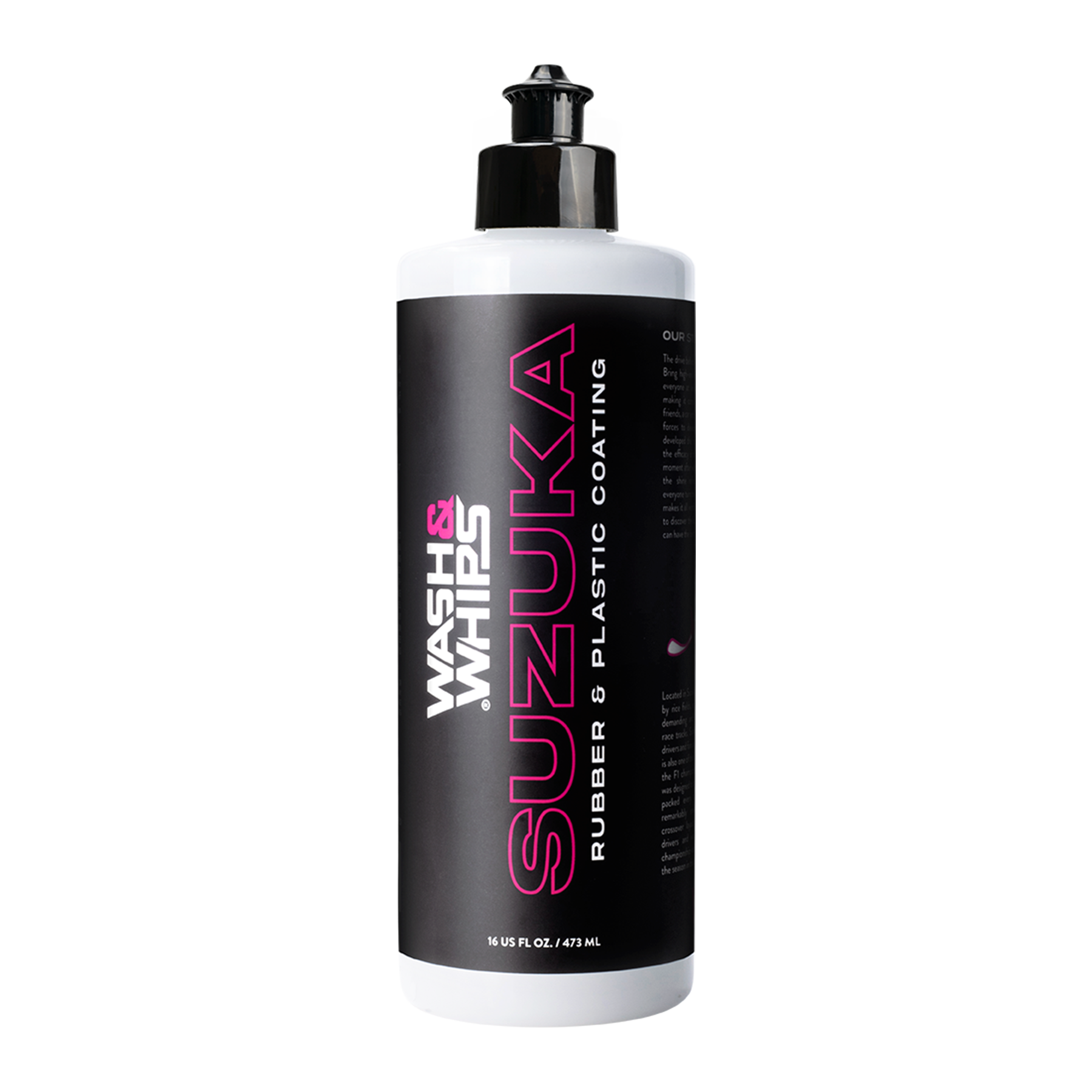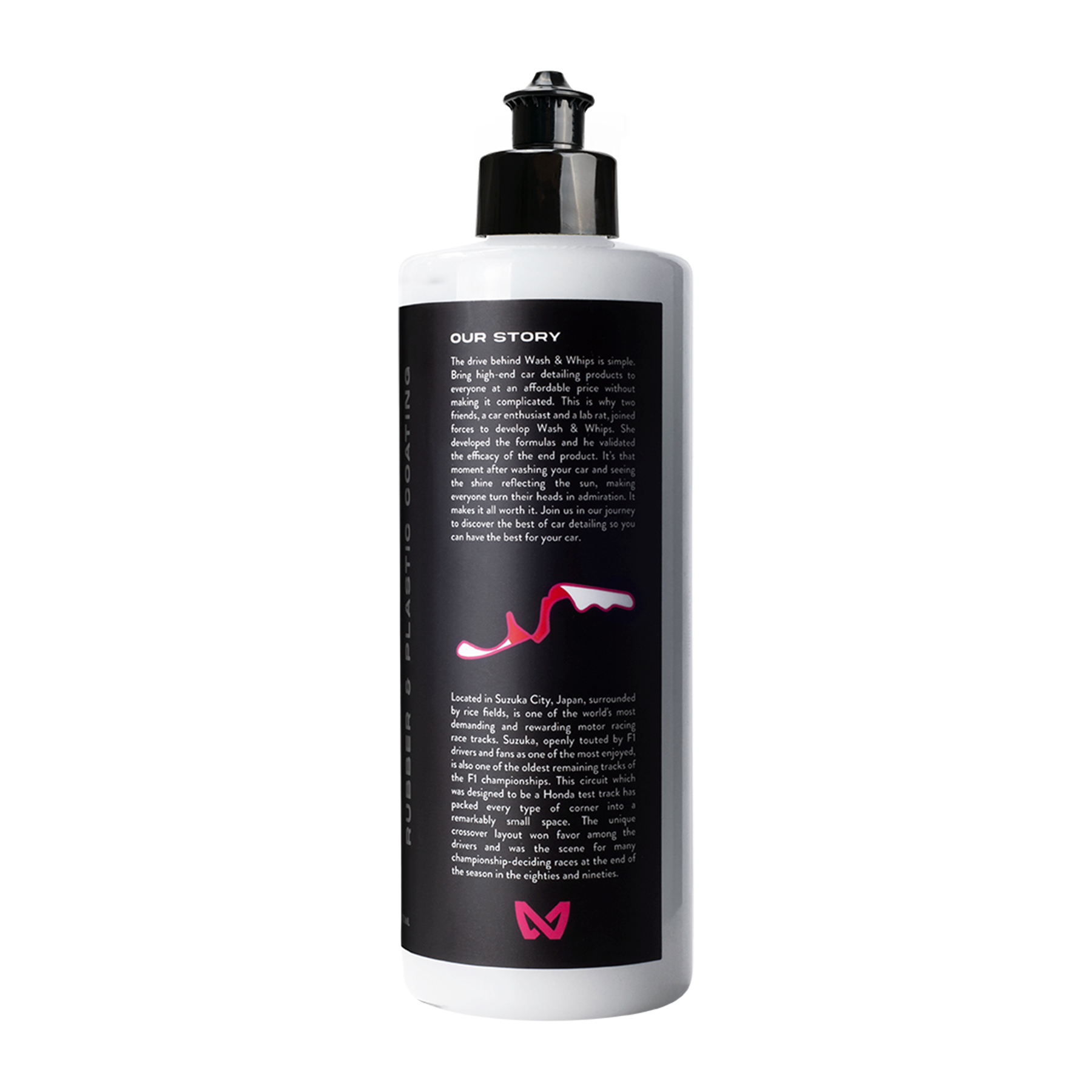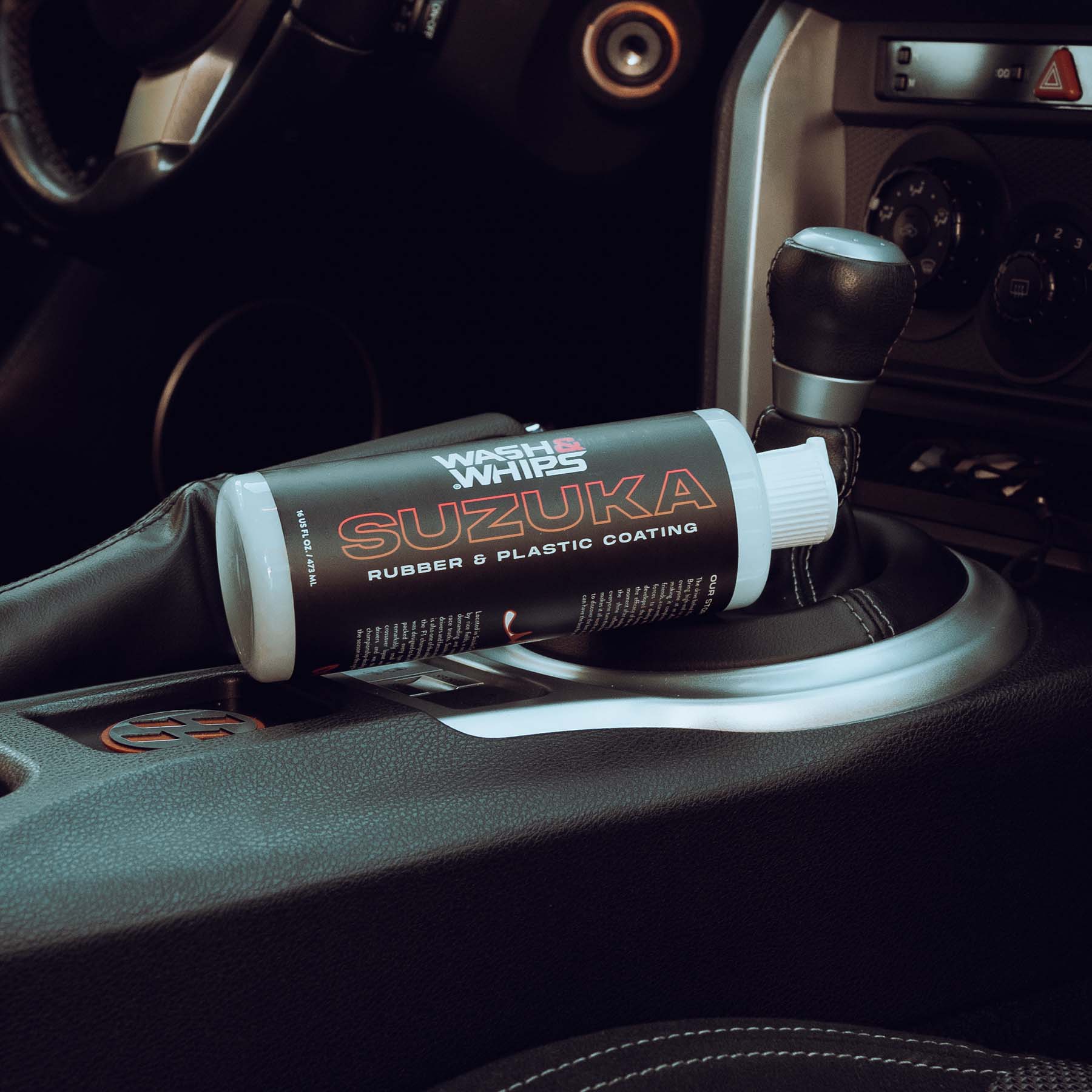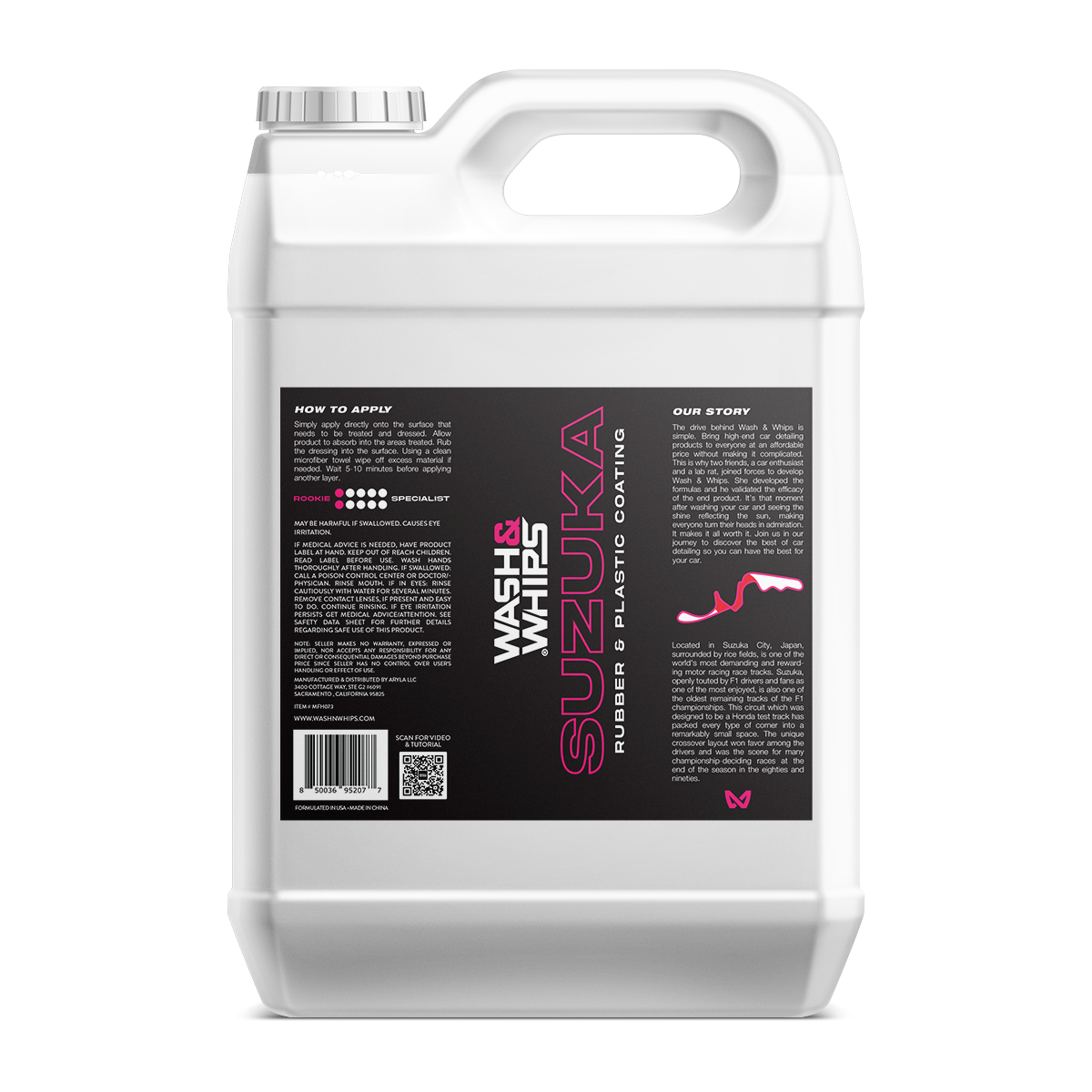 Suzuka Rubber & Plastic Coating
• Moisturizes & Coats Most Car Surfaces
• Bring Out Natural Tones
• Protects from Cracking & Drying Out
• Leaves a Clean Sheen - No Greasy Look
• Back To Black Look
Suzuka Rubber, Trim, and Plastic Coating
Revitalize Your Car's Rubber and Plastic & Trim Surfaces with Our Suzuka Rubber and Plastic Coating! Say goodbye to fading, cracking, and dryness, and hello to a supple and moisturized finish. Our advanced formula deeply penetrates rubber and plastic surfaces, restoring their natural oils and preventing further damage. Say goodbye to rough and uncomfortable surfaces and hello to a smooth and luxurious driving experience. Protect and enhance your car's rubber & plastic trims and surfaces with our Suzuka Rubber and Plastic Coating.
THE STORY BEHIND SUZUKA

Located in Suzuka City, Japan, surrounded by rice fields, is one of the world's most demanding and rewarding motor racing race tracks. Suzuka, openly touted by F1 drivers and fans as one of the most enjoyed, is also one of the oldest remaining tracks of the F1 championships. This circuit which was designed to be a Honda test track has packed every type of corner into a remarkably small space. The unique crossover layout won favor among the drivers and was the scene for many championship-deciding races at the end of the season in the eighties and nineties.
Simply apply directly onto the surface that needs to be treated and dressed. Allow product to absorb into the areas treated. Rub the dressing into the surface. Using a clean microfiber towel wipe off excess material if needed. Wait 5-10 minutes before applying another layer.
Wash & Whips Suzuka Rubber & Plastic Coating FAQs
A: Suzuka is a specially formulated coating designed to protect and enhance the appearance of rubber and plastic surfaces in your vehicle. It forms a protective layer over the surface it is being used on resulting in a long lasting shine.
A: Suzuka can be used on a wide range of rubber and plastic surfaces, including bumpers, trim, and tires.
A: Suzuka forms a protective layer on the surface of the rubber or plastic, which helps to prevent fading, cracking, and other forms of damage caused by exposure to the elements.
A: Yes, Suzuka is easy to apply. Simply clean the surface thoroughly, apply the coating with a microfiber applicator pad, and allow it to dry.
A: Suzuka is designed to provide long-lasting protection. With proper application and maintenance, it can last for up to 3 months.
A: No, Suzuka is specifically designed for use on rubber and plastic surfaces. Using it on other surfaces may not produce the desired results and could potentially damage the surface.
A: Yes, Suzuka is safe for use on all types of vehicles. It is formulated to be non-toxic and free of harmful chemicals.
A: Yes, Suzuka can be removed using a degreaser or all-purpose cleaner. However, it is designed to be long-lasting and may require some effort to remove.
A: It is formulated to last up to 3 months with normal wear, in high traffic areas, you might need to apply every month.
Usage Warnings & Material Safety Data Sheet:
May be harmful if swallowed. Causes eye irritation.

If swallowed: Call a poison control center or doctor/physician. Rinse mouth. If in eyes: Rinse cautiously with water for several minutes. Remove contact lenses, if present and easy to do. Contnue rinsing. If eye irritation persists get medical advice/attention.
Please use the link below for the MSDS (Material Safety Data Sheet):
Please Note: Seller makes no warranty, expressed or implied, nor accepts any responsibility for any direct or consequential damages beyond purchase price since seller has no control over user's handling or effect of use.