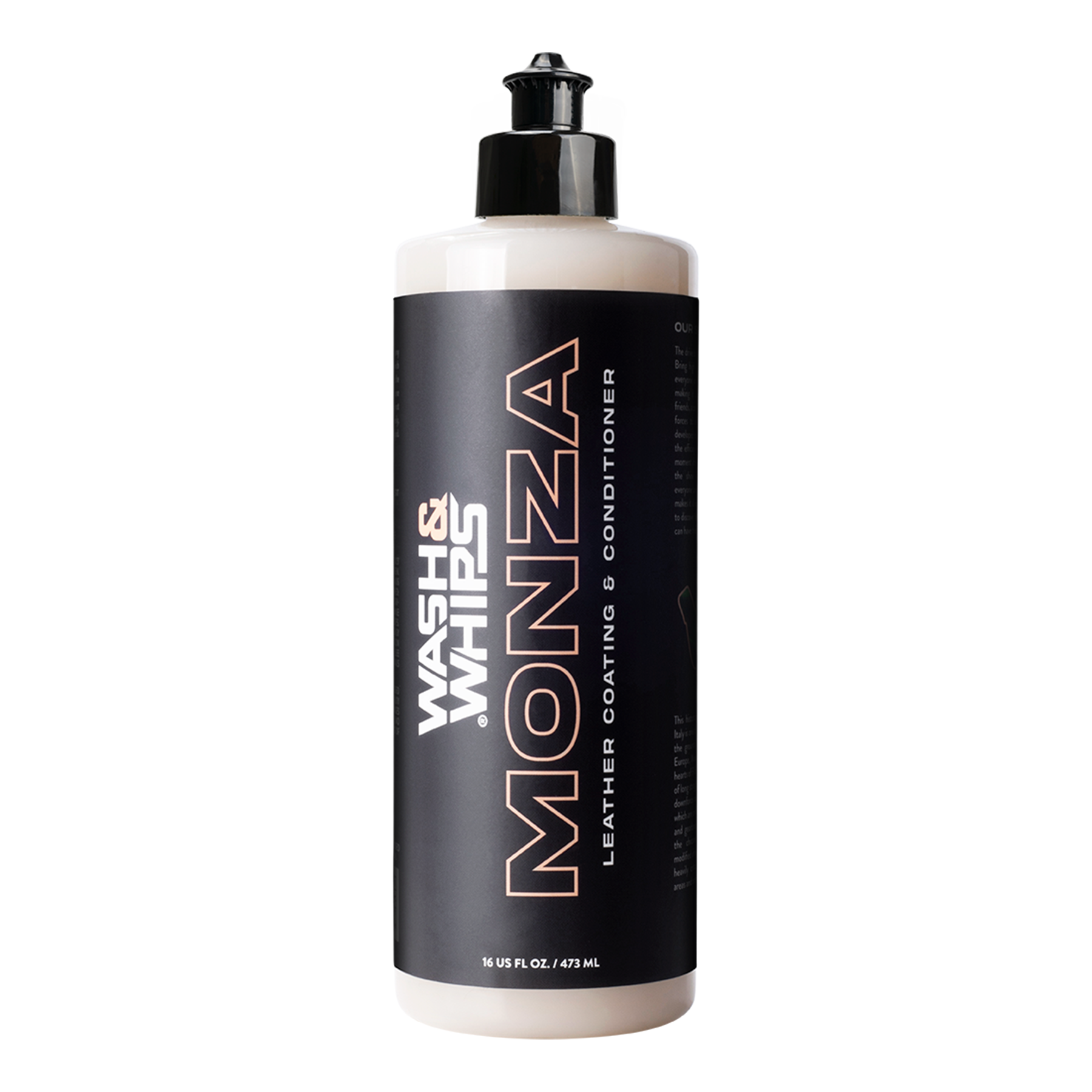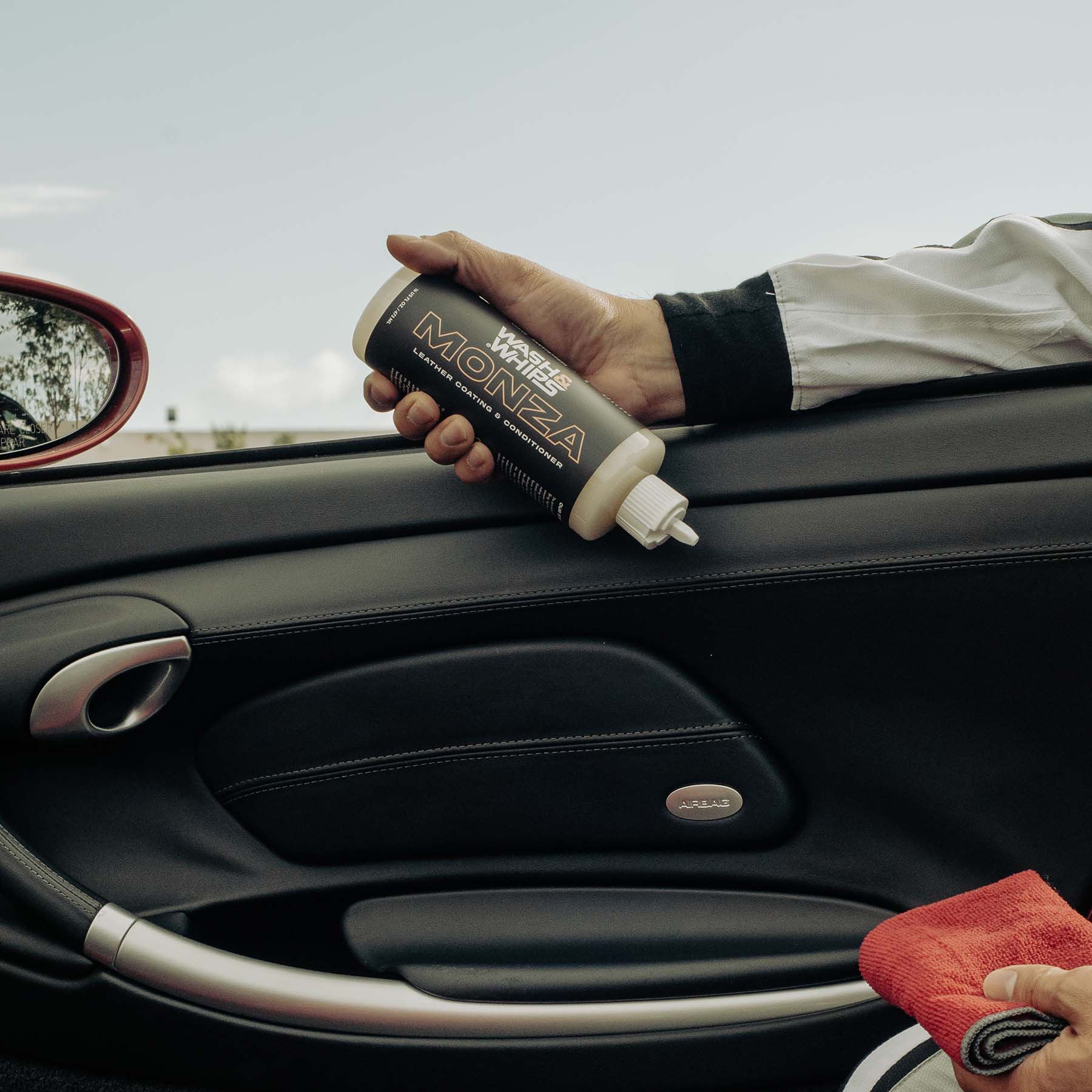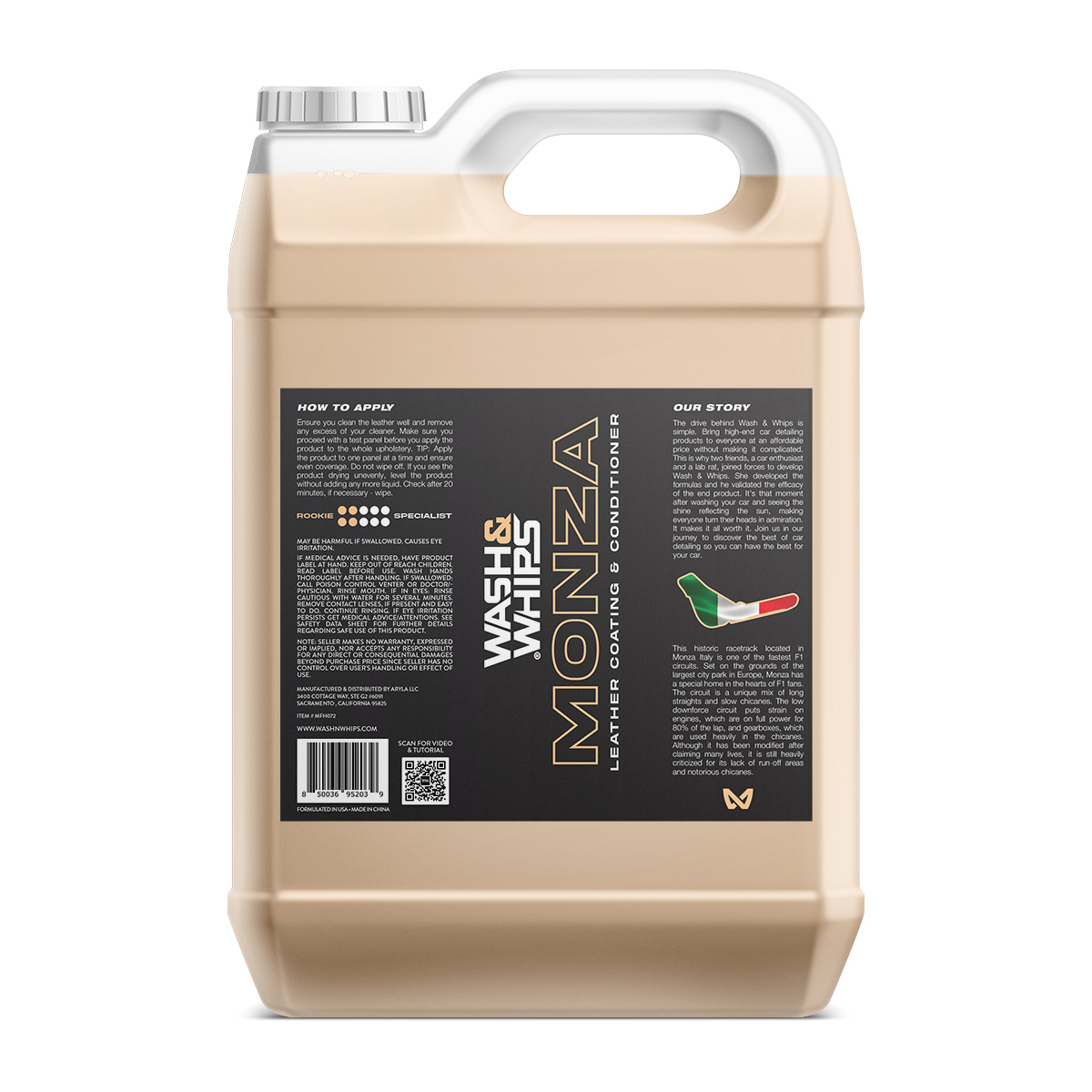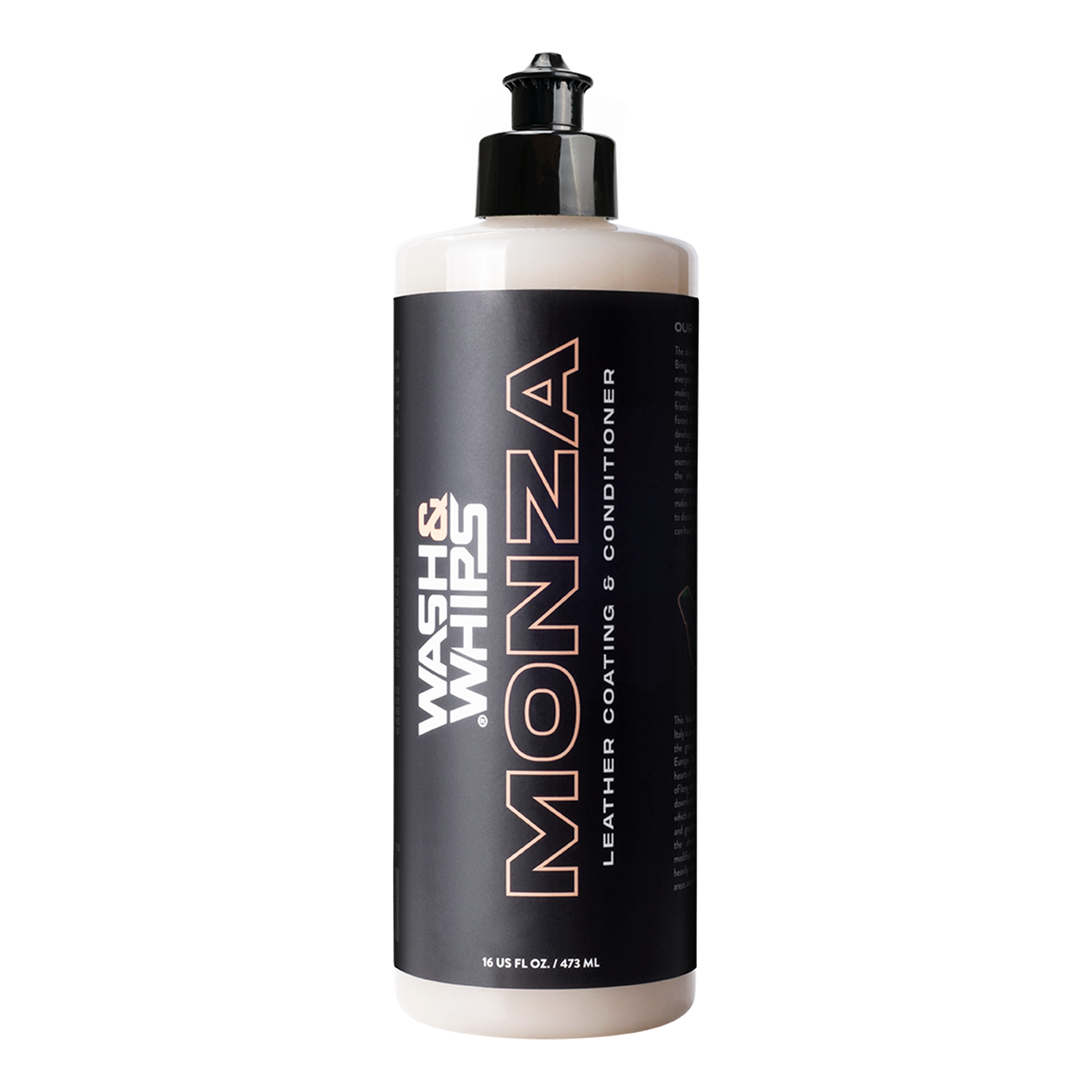 Monza Leather Coating & Conditioner
• Revitalizes Leather Surfaces
• Conditioner & Protectant
• Semi-Gloss without Greasy Residue
• Also Works on Synthetic / Vegan Leather
Monza Leather Conditioner
Keep Your Car's Leather Looking and Feeling Like New with Monza, Our Premium Leather Conditioner! Say goodbye to cracks, fading, and dryness, and hello to a supple, moisturized leather interior. Our special blend of nourishing ingredients deeply penetrates the leather, restoring its natural oils and preventing further damage. Say goodbye to rough and uncomfortable seats and hello to a smooth, luxurious driving experience. Treat your car to the best - order our Leather Conditioner now!
THE STORY BEHIND MONZA

This historic racetrack located in Monza Italy is one of the fastest F1 circuits. Set on the grounds of the largest city park in Europe, Monza has a special home in the hearts of F1 fans. The circuit is a unique mix of long straights and slow chicanes. The low downforce circuit puts strain on engines, which are on full power for 80% of the lap, and gearboxes, which are used heavily in the chicanes. Although it has been modified after claiming many lives, it is still heavily criticized for its lack of run-off areas and notorious chicanes.
Ensure you clean the leather well and remove any excess of your cleaner. Make sure you proceed with a test panel before you apply the product to the whole upholstery. TIP: Apply the product to one panel at a time and ensure even coverage. Do not wipe off. If you see the product drying unevenly, level the product without adding any more liquid. Check after 20 minutes, if necessary – wipe.
Usage Warnings & Material Safety Data Sheet:
May be harmful if swallowed. Causes eye irritation.

If swallowed: Call poison control venter or doctor/physician. Rinse Mouth. If in eyes: Rinse cautioslt with water for several minutes. Remove contact lenses, if present and easy to do. Continue rinsing. If eye irritation persists get medical advice/attentions
Please use the link below for the MSDS (Material Safety Data Sheet):
Please Note: Seller makes no warranty, expressed or implied, nor accepts any responsibility for any direct or consequential damages beyond purchase price since seller has no control over user's handling or effect of use.