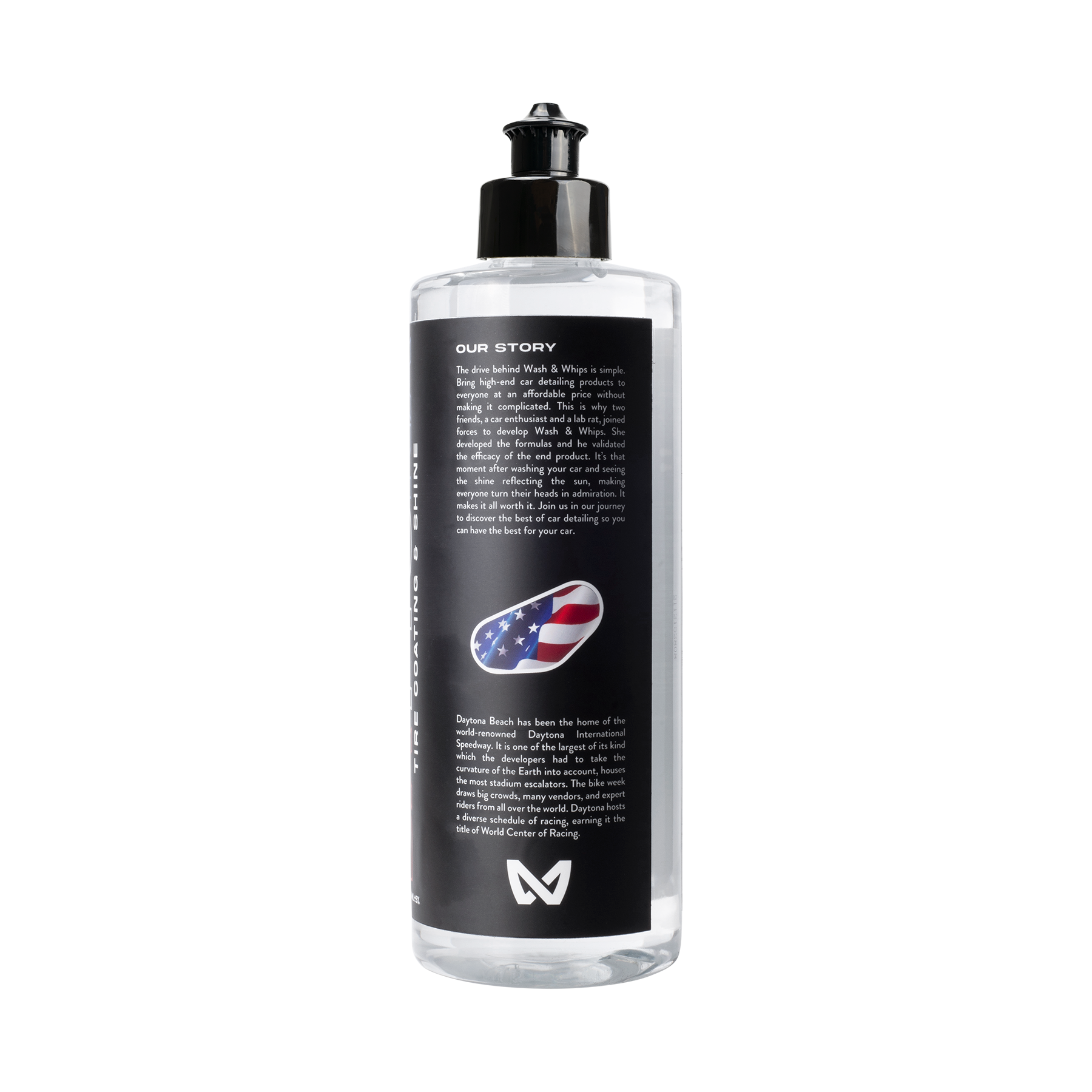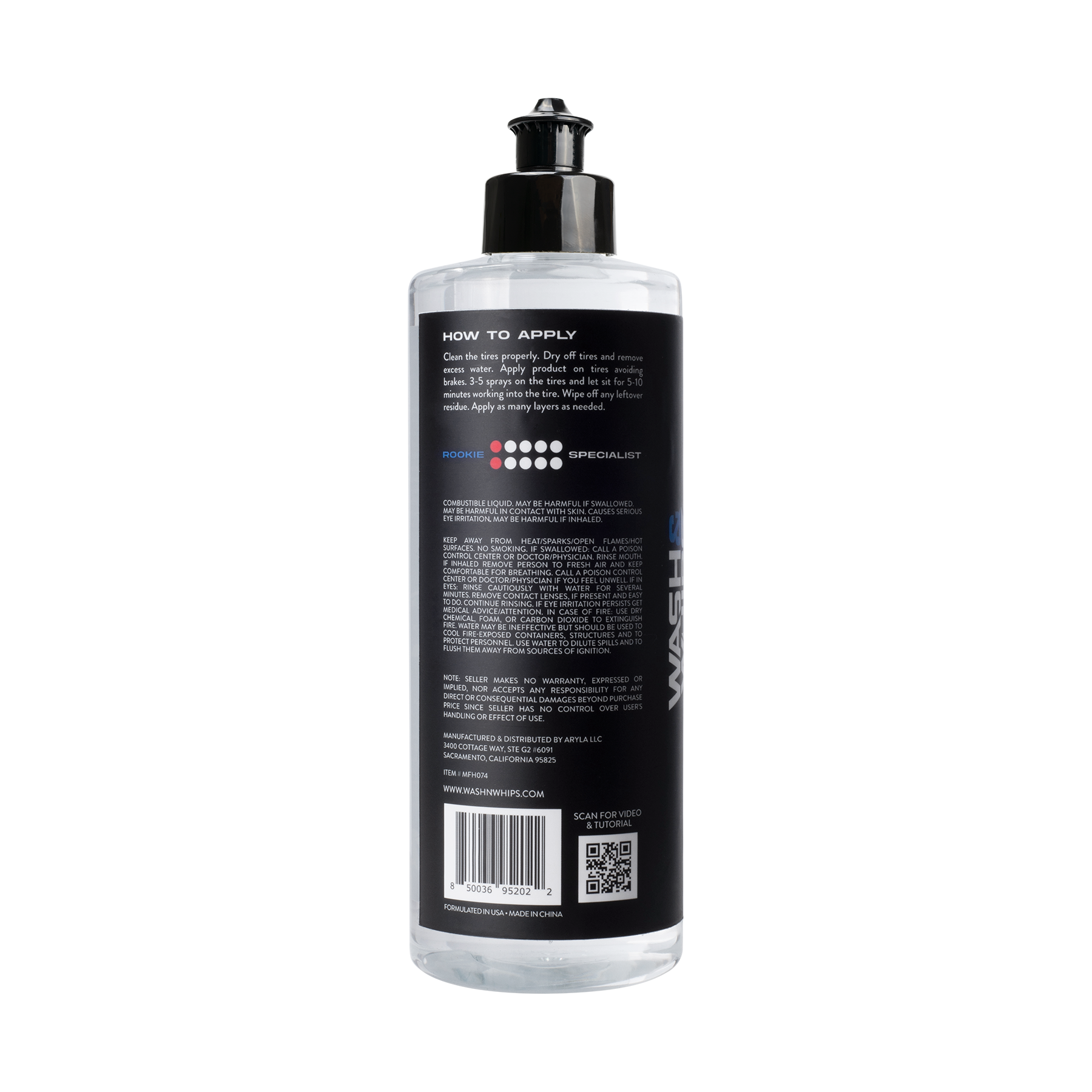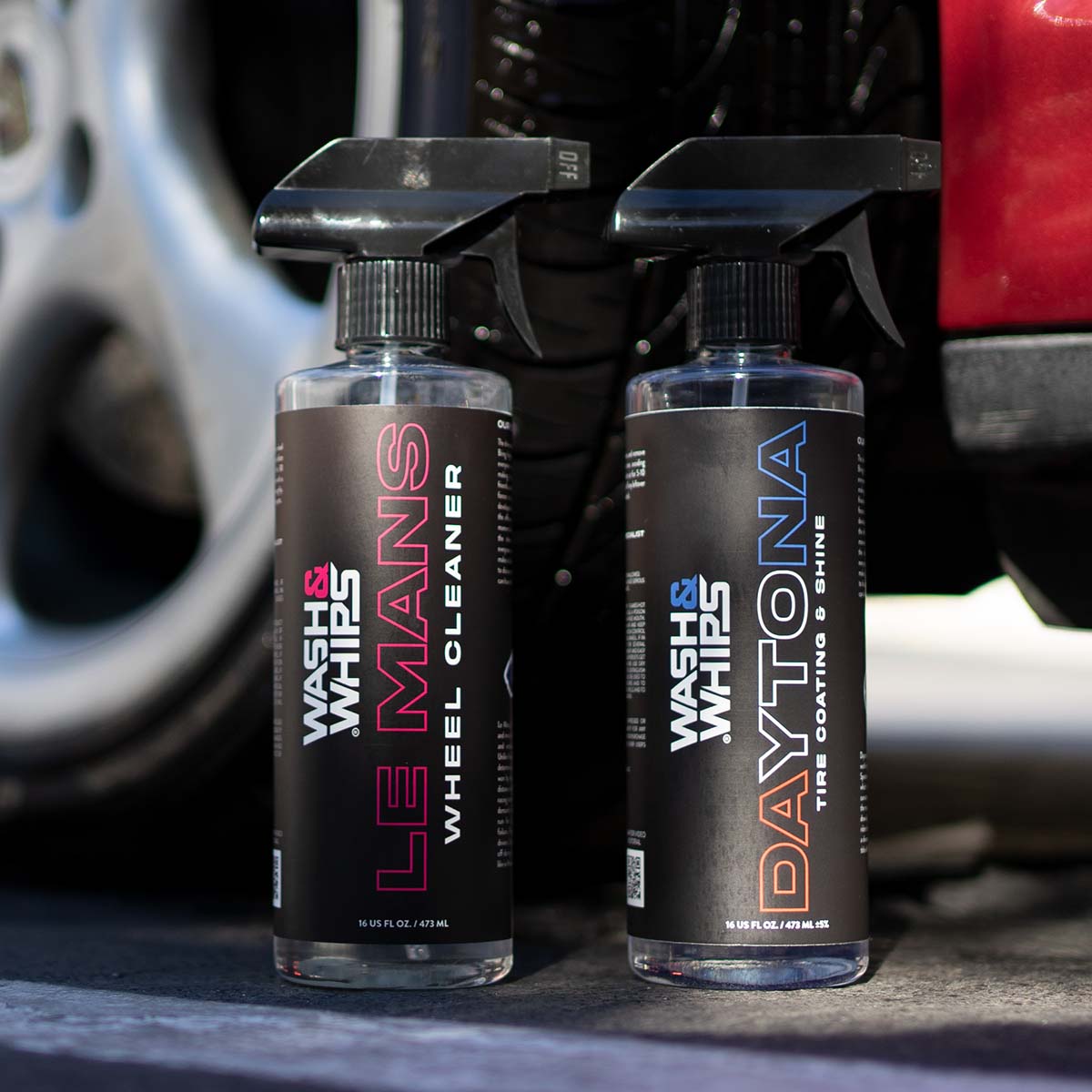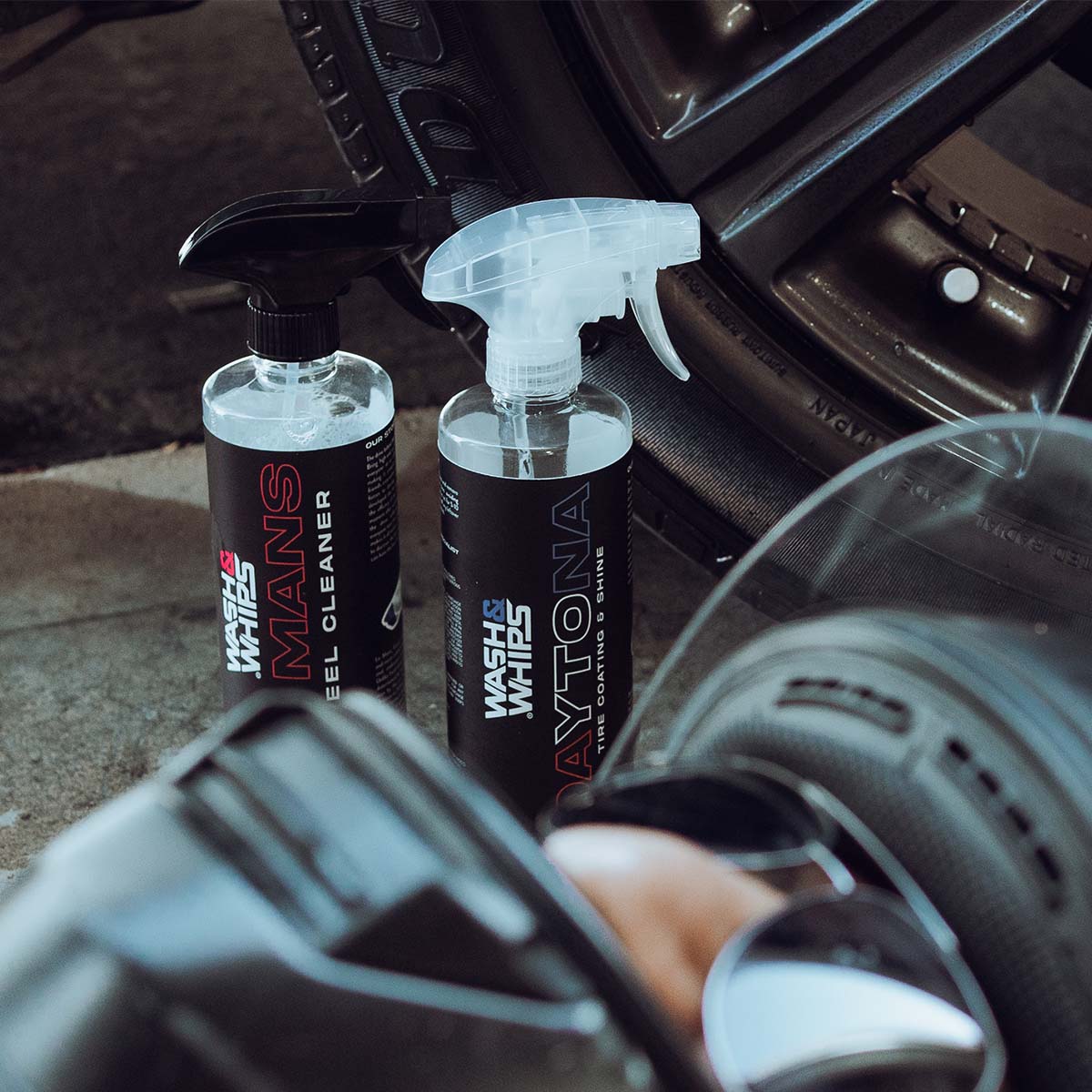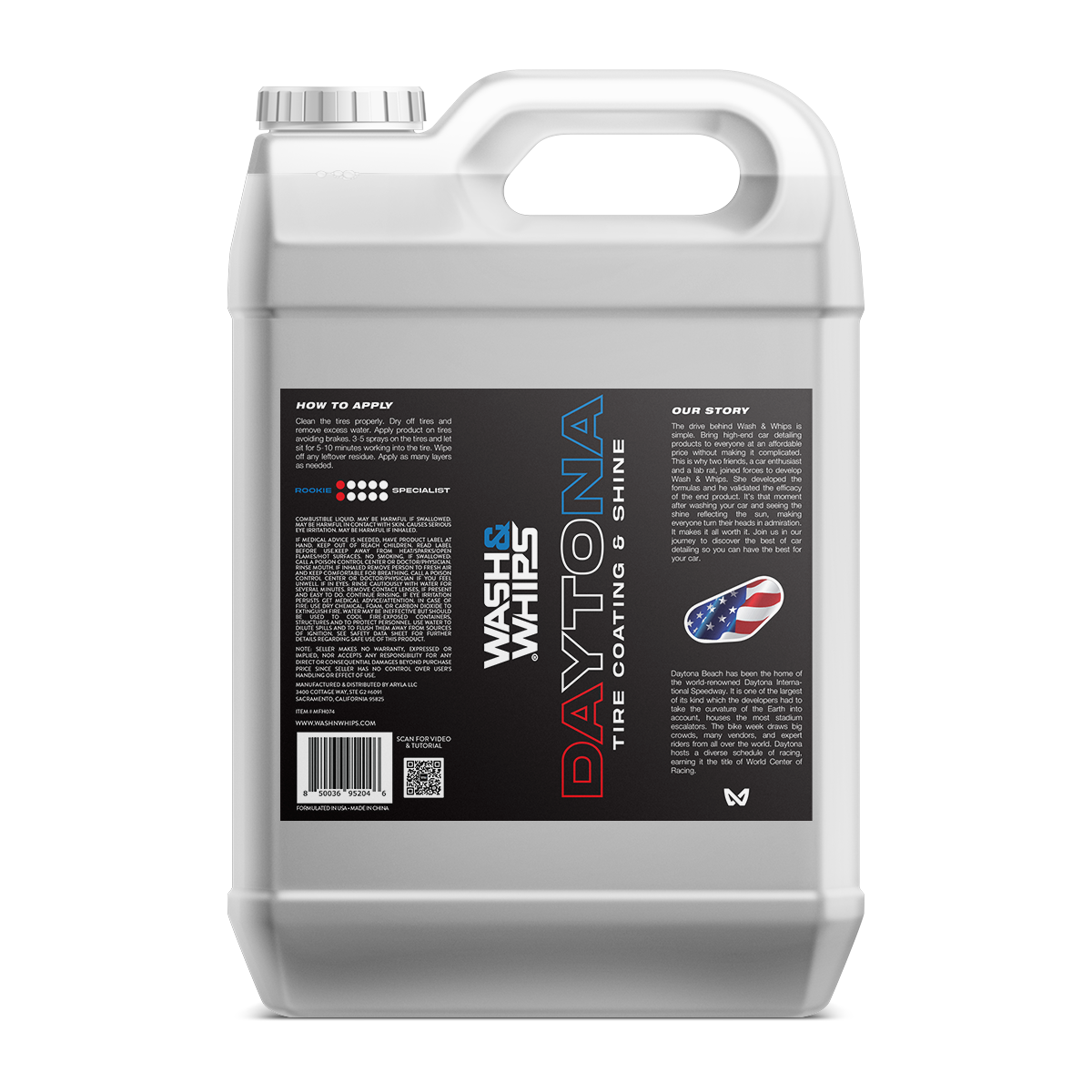 Daytona Tire Coating & Shine
• Doesn't Dry Out Tires
• Create a Glossy, Sheen, Brand New Look
• User-Friendly
• Coats & Protects with Long-Lasting Results
Daytona Tire Coating & Shine
Turn Your Tires into a Reflective Work of Art with Our Tire Coating and Shine! Say goodbye to dull, faded, and discolored tires, and hello to a deep, glossy, and protected finish. Our advanced formula provides a long-lasting shine that enhances the look of your tires, while also guarding against harsh elements and extending their life. Say goodbye to constantly cleaning your tires and hello to a low-maintenance and stylish solution. Get your ride rolling in style with our Tire Coating and Shine!
THE STORY BEHIND DAYTONA

Daytona Beach has been the home of the world-renowned Daytona International Speedway. It is one of the largest of its kind and the developers had to take the curvature of the Earth into account, houses the most stadium escalators. The bike week draws big crowds, many vendors, and expert riders from all over the world. Daytona hosts a diverse schedule of racing, earning it the title of World Center of Racing.
Clean the tires properly. Dry off tires and remove excess water. Apply Daytona Tire Coating and Shine on tires avoiding brakes. 3-5 sprays on the tires and let sit for 5-10 minutes working into the tire. Wipe off any leftover residue. Apply as many layers as needed.
Usage Warnings & Material Safety Data Sheet:
Combustible Liquid. May be harmful if swallowed. May be harmful in contact with skin. Causes serious eye irritation. May be harmful if inhaled.

Keep away from heat/sparks/open flames/hot surfaces. No smoking. If Swallowed: Call a POISON CONTROL CENTER or doctor/physician. Rinse Mouth. If INHALED remove person to fresh air and keep
comfortable for breathing. Call a POISON CONTROL CENTER or doctor/physician if you feel unwell. If In eyes: Rinse cautiously with water for several
minutes. Remove contact lenses, if present and easy to do. Continue rinsing. If eye irritation persists get medical advice/attention. IN CASE OF FIRE: use dry chemical, foam, or carbon
dioxide to extinguish fire. Water May be ineffective but should be used to cool fire-exposed containers, structures and to protect personnel. Use water to dilute spills and to flush them away from sources of
ignition.
Please use the link below for the MSDS (Material Safety Data Sheet):
Please Note: Seller makes no warranty, expressed or implied, nor accepts any responsibility for any direct or consequential damages beyond purchase price since seller has no control over user's handling or effect of use.