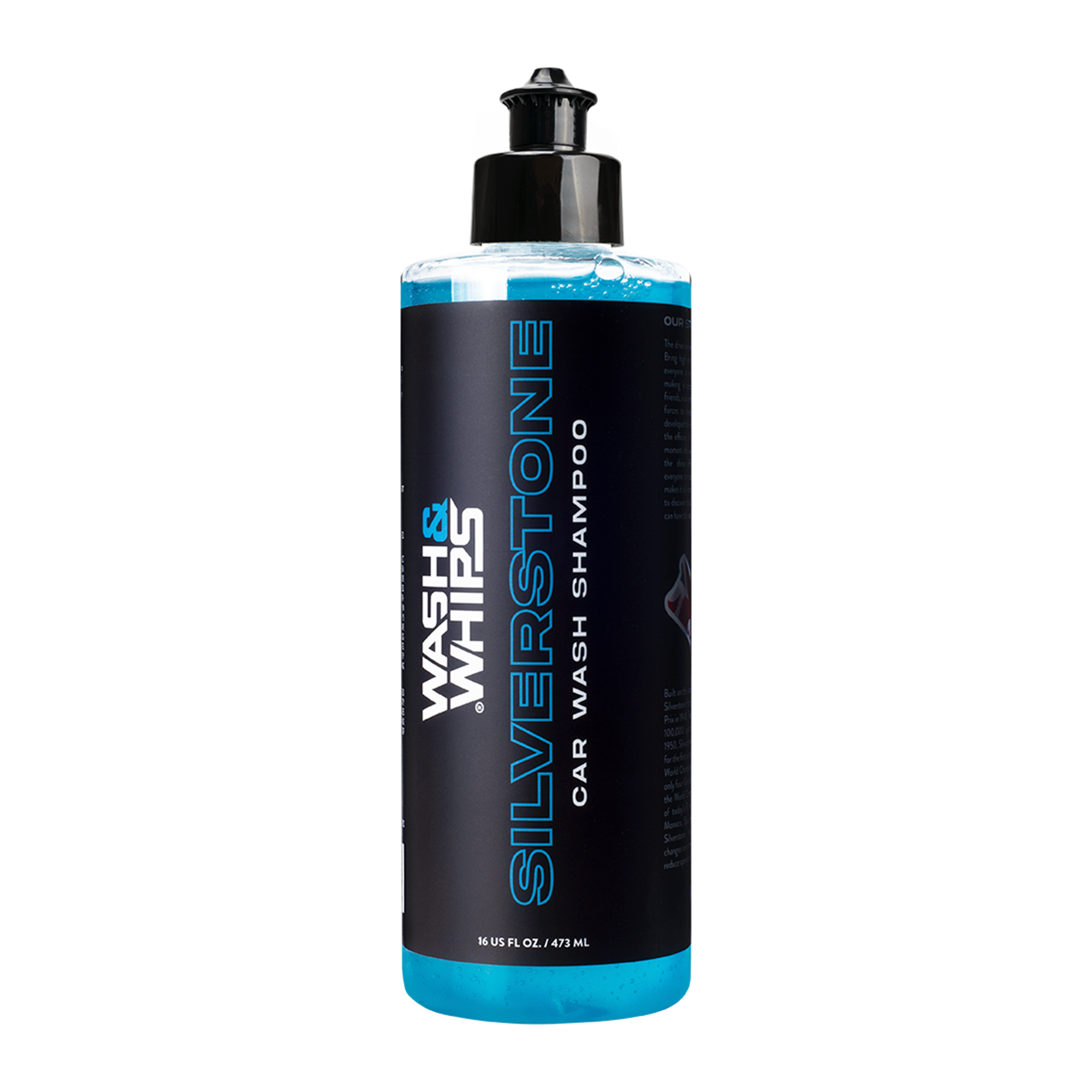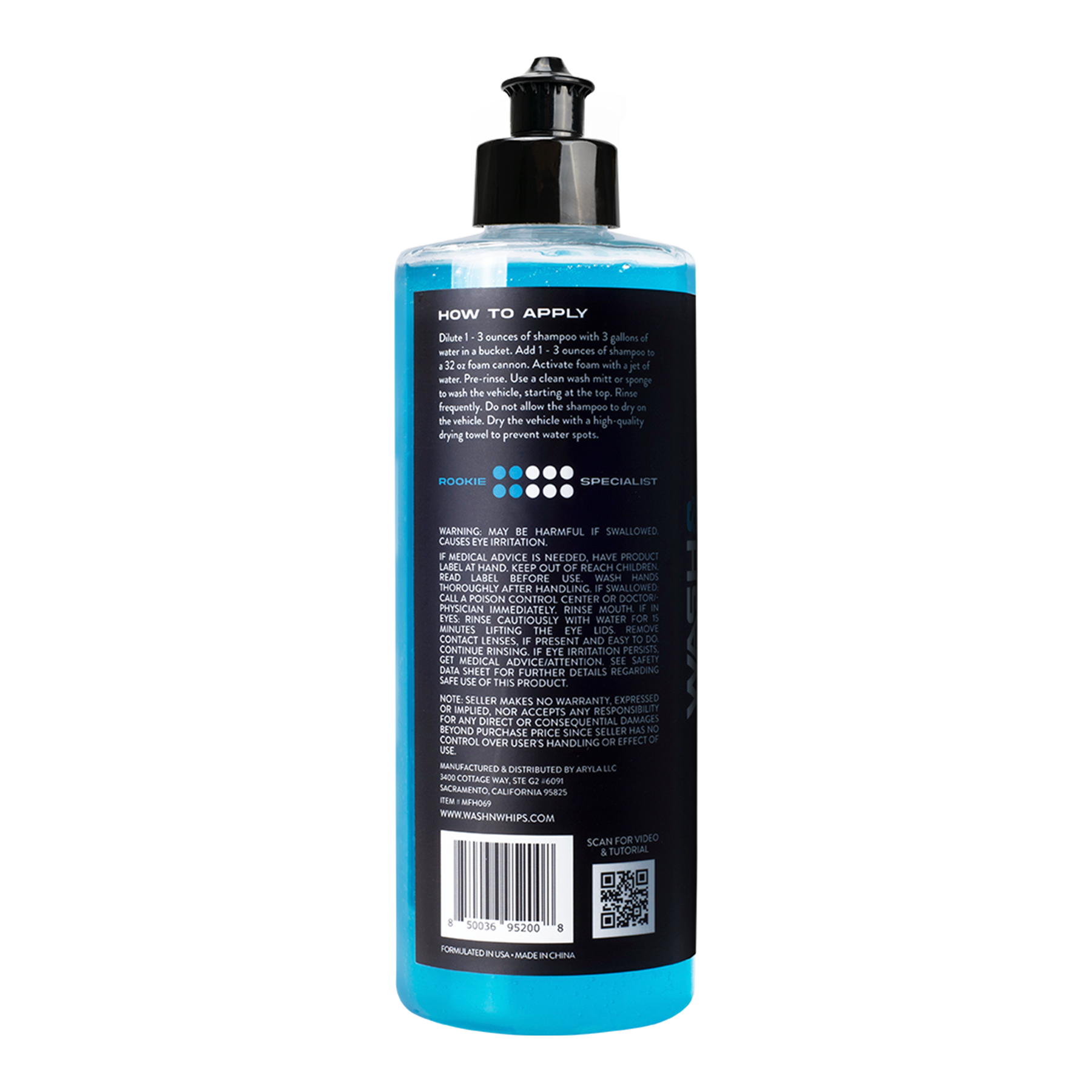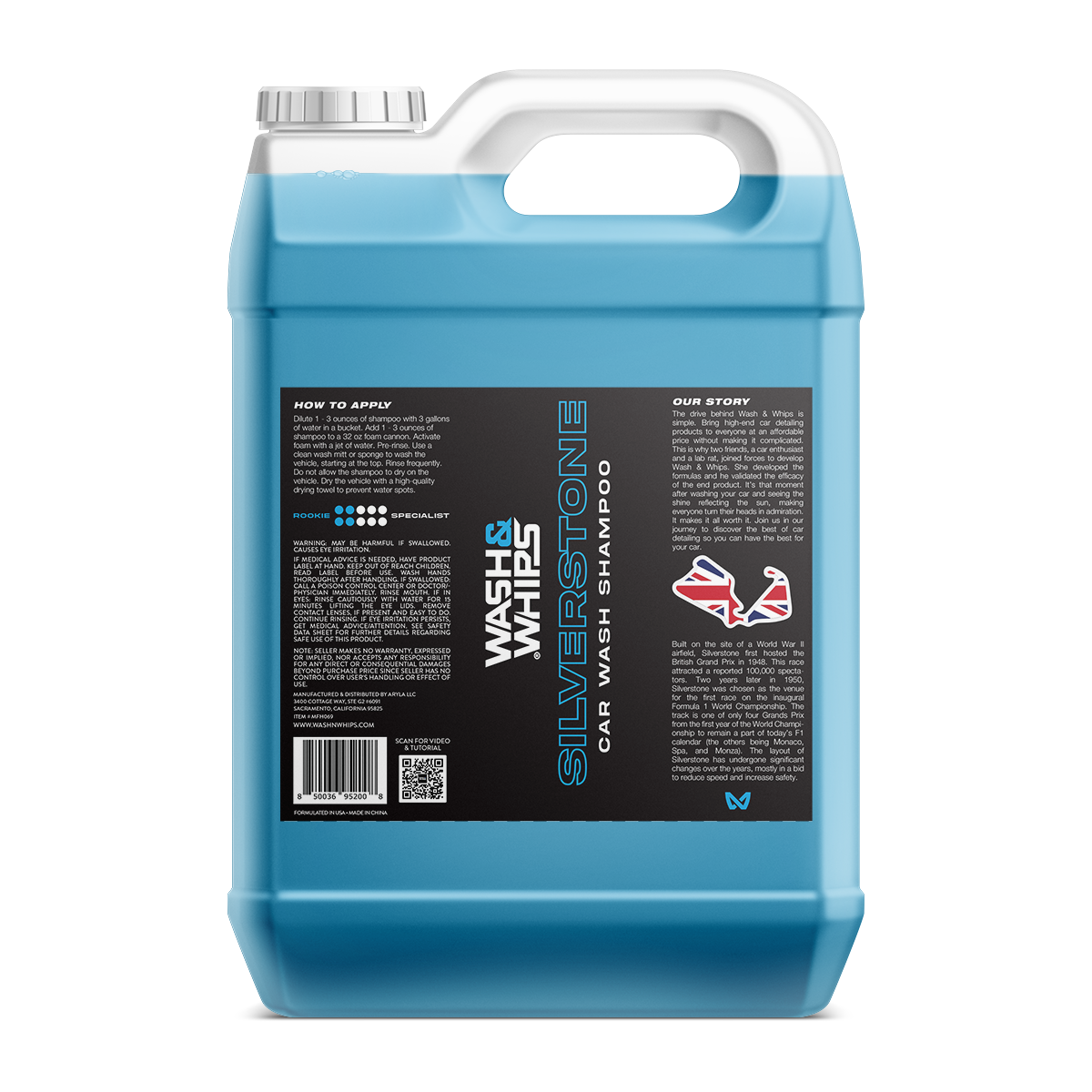 Silverstone Car Wash Shampoo
• Spot-Free Formula
• Washes Without Stripping Waxes or Coatings
• For Airplanes, Cars, RVs, Trailers, Boats, or other Off-Road Vehicles
• Formulation Creates a Slick Feel
Silverstone Car Wash Shampoo, Soap & Wax
Transform Your Ride into a Shimmering Showpiece with Our Exterior Car Wash Soap! Say goodbye to dirt, grime, and streaks, and hello to a deep, glossy clean that lasts. Our specially formulated soap is gentle on paint but tough on tough dirt and contaminants, leaving your vehicle with a spotless shine. Experience the difference today and give your car the ultimate spa treatment it deserves!
THE STORY BEHIND SILVERSTONE

Built on the site of a World War II airfield, Silverstone first hosted the British Grand Prix in 1948. This race attracted a reported 100,000 spectators. Two years later in 1950, Silverstone was chosen as the venue for the first race on the inaugural Formula 1 World Championship. The track is one of only four Grands Prix from the first year of the World Championship to remain a part of today's F1 calendar (the others being Monaco, Spa, and Monza). The layout of Silverstone has undergone significant changes over the years, mostly in a bid to reduce speed and increase safety.
Dilute 1 – 3 ounces of Silverstone shampoo with 3 gallons of water in a bucket. Add 1 – 3 ounces of shampoo to a 32 oz foam cannon. Activate foam with a jet of water. Pre-rinse. Use a clean wash mitt or sponge to wash the vehicle, starting at the top. Rinse frequently. Do not allow the shampoo to dry on the vehicle. Dry the vehicle with a high-quality drying towel to prevent water spots.
Wash & Whips Silverstone Carwash Shampoo & Soap FAQs
A: Silverstone Car Shampoo is a premium car wash soap designed to safely and effectively clean your vehicle's exterior, while protecting its finish.
A: Yes, WASH&WHIPS Silverstone Car Shampoo is safe to use on all types of vehicles, including cars, trucks, motorcycles, and boats.
A: Simply add one ounce of Silverstone Car Shampoo to a bucket of water, and mix thoroughly. Use a wash mitt or sponge to apply the solution to your vehicle, starting at the top and working your way down. Rinse your vehicle thoroughly with clean water, and dry with a microfiber towel.
A: Yes, WASH&WHIPS Silverstone Car Shampoo is safe to use on ceramic coated vehicles. However, we recommend consulting with the manufacturer of your specific ceramic coating for their recommended cleaning products and techniques.
A: We recommend washing your vehicle with WASH&WHIPS Silverstone Car Shampoo every 2-4 weeks, depending on driving conditions and weather. Regular washing helps to maintain the finish of your vehicle and prevent dirt and grime buildup.
A: Silverstone Car Shampoo is designed to remove dirt, grime, and road contaminants from your vehicle's exterior. For stubborn stains or tree sap, we recommend using a targeted stain remover or bug and tar remover prior to washing with Silverstone Car Shampoo. Hockenheim Insect Remover
Usage Warnings & Material Safety Data Sheet:
Warning: may be harmful if swallowed. Causes eye irritation.

If medical advice is needed, have product label at hand. Keep out of reach children. Read label before use. Wash hands thoroughly after handling. If swallowed: call a poison control center or doctor/physician immediately. Rinse mouth. If in eyes: rinse cautiously with water for 15 minutes lifting the eye lids. Remove contact lenses, if present and easy to do. Continue rinsing. If eye irritation persists, get medical advice/attention.
Please use the link below for the MSDS (Material Safety Data Sheet):
Please Note: Seller makes no warranty, expressed or implied, nor accepts any responsibility for any direct or consequential damages beyond purchase price since seller has no control over user's handling or effect of use.