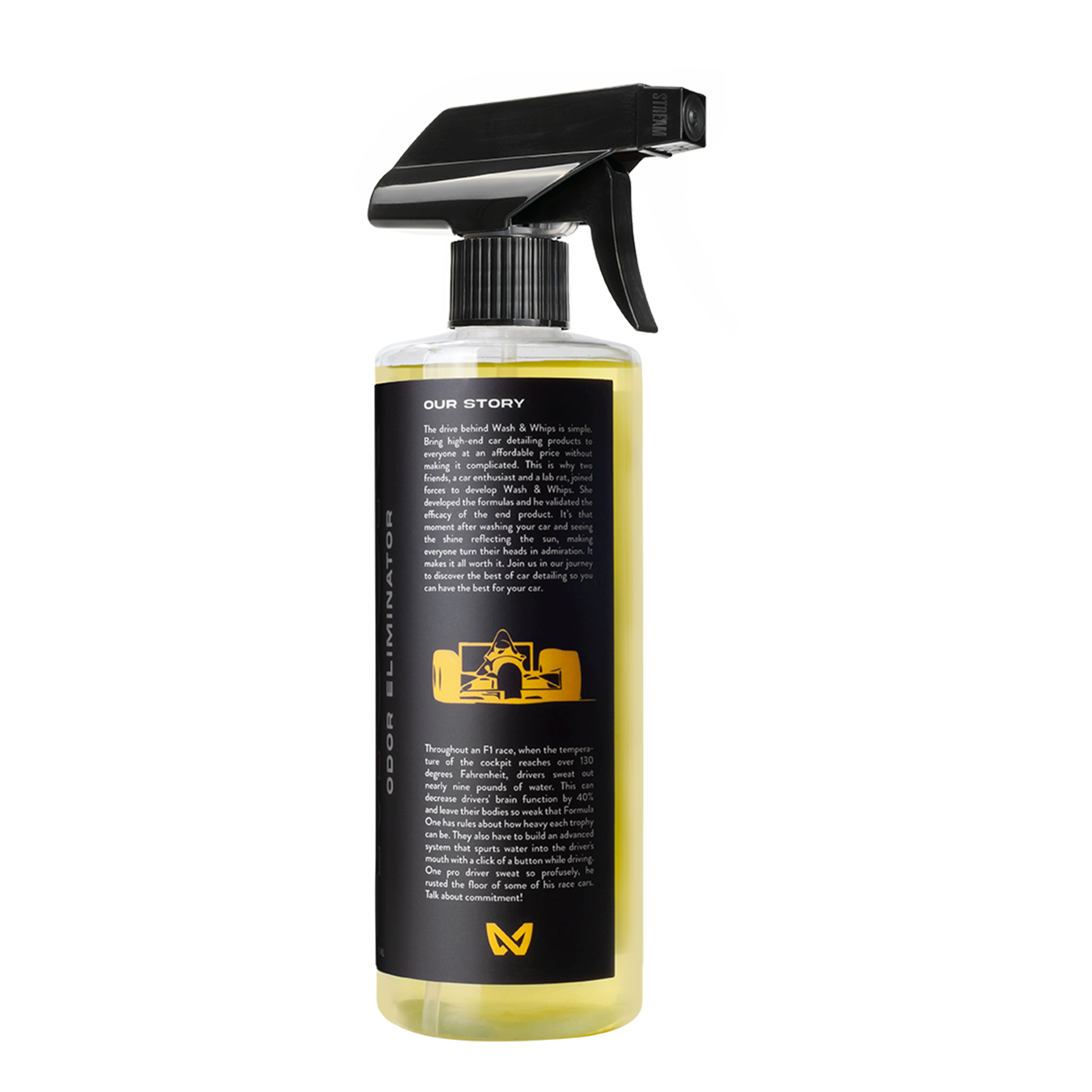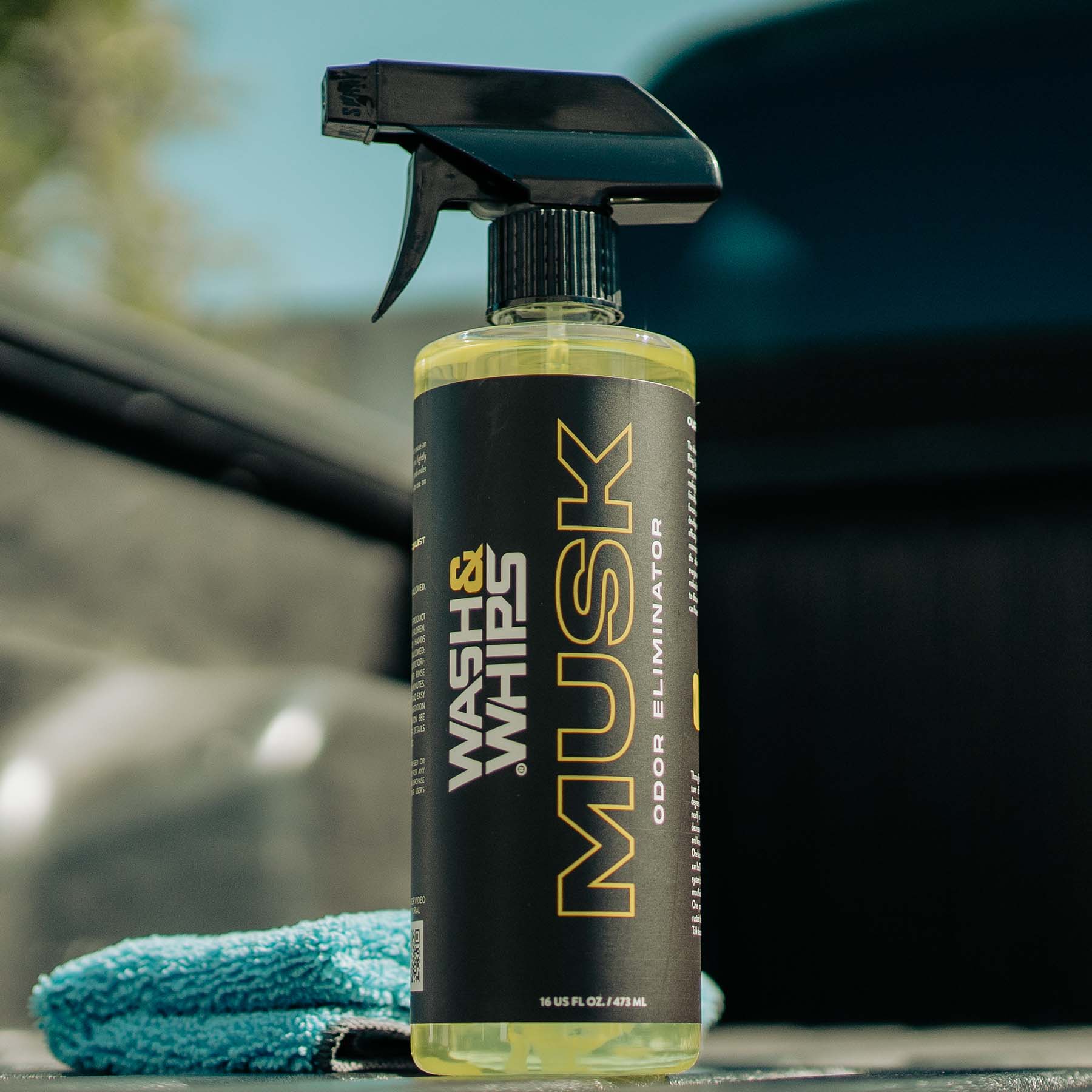 Musk Odor Eliminator [New Customer Offer 16oz (see promo in cart)]
• Eliminating unpleasant odors
• Scent-Free & Safe for All Surfaces
• Homes, cars, pet areas, laundry rooms, and other areas
• Safe for use in living spaces and around people and pets
• A Great Finish to Your Detailing Routine
Musk Odor Eliminator
Eliminate Unpleasant Odors for Good with Our Musk Unscented Odor Eliminator! Say goodbye to stale, musty, and unpleasant smells, and hello to a fresh and clean interior. Our advanced formula neutralizes odors at the source, leaving your car smelling clean and fresh. Say goodbye to air fresheners that just mask the odor and hello to a solution that actually eliminates it. Enjoy a clean and inviting driving environment with our Musk Unscented Odor Eliminator.
THE STORY BEHIND MUSK

Throughout an F1 race, when the temperature of the cockpit reaches over 130 degrees Fahrenheit, drivers sweat out nearly nine pounds of water. This can decrease drivers' brain function by 40% and leave their bodies so weak that Formula One has rules about how heavy each trophy can be. They also have to build an advanced system that spurts water into the driver's mouth with a click of a button while driving. One pro driver sweat so profusely, he rusted the floor of some of his race cars. Talk about commitment!
Clean and vacuum any dirt or stains that cause an unpleasant smell. Shake product well and lightly mist around the carpet, cloth upholstery, and under seats. Blot dry to remove excess. Safe to use on fabric and plastics.
Usage Warnings & Material Safety Data Sheet:
May be harmful if swallowed. Causes eye irritation.

Wash hands thoroughly after handling. If swallowed: Call poison control center or doctor/physician. Rinse Mouth. If in eyer: rinse cautiously with water for several minutes. Remove contact lenses, if present and easy to do. Continue rinsing. If eye irritation persists get medical advice/attention.
Please use the link below for the MSDS (Material Safety Data Sheet):
Please Note: Seller makes no warranty, expressed or implied, nor accepts any responsibility for any direct or consequential damages beyond purchase price since seller has no control over user's handling or effect of use.