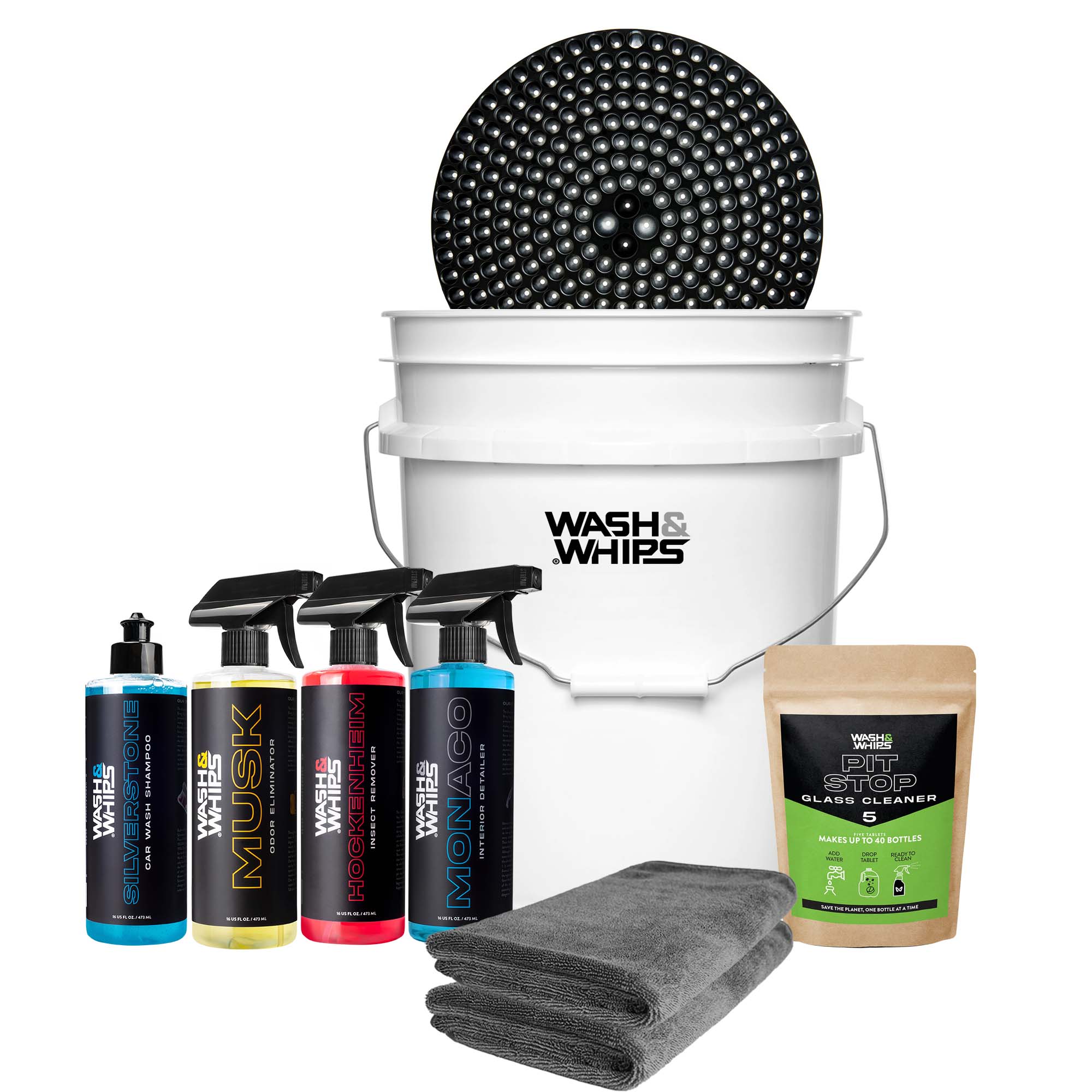 RV Care Kit - Economy - $85 Value
Kit includes:
• Silverstone Car Shampoo
• Musk Odor Remover
• Hockenheim Insect Remover
• Monaco Interior Detailer
• Pit Stop Glass Cleaner
• 5-gallon Bucket with a Cyclone Dirt Trap, 2x Premium Microfiber Towels
For those who enjoy hitting the open road in an RV, we have the first of two bundles for you. We start with Silverstone Car Shampoo and Hockenheim Insect Remover. For the interior, we have included Monaco Interior Cleaner, Pit Stop Glass Cleaner, and Musk Odor Removal which are lifesavers after a sitting RV. We have included premium towels and a 5-gallon wash bucket with a Pit Stop Particle Interceptor. A good road trip relies on good planning and a fresh RV for the family.
Kit includes:
Silverstone Car Shampoo
Musk Odor Remover
Hockenheim Insect Remover
Monaco Interior Detailer
Pit Stop Glass Cleaner
Usage Warnings & Material Safety Data Sheet:
Please use the link below for the MSDS (Material Safety Data Sheet):
Please Note: Seller makes no warranty, expressed or implied, nor accepts any responsibility for any direct or consequential damages beyond purchase price since seller has no control over user's handling or effect of use.