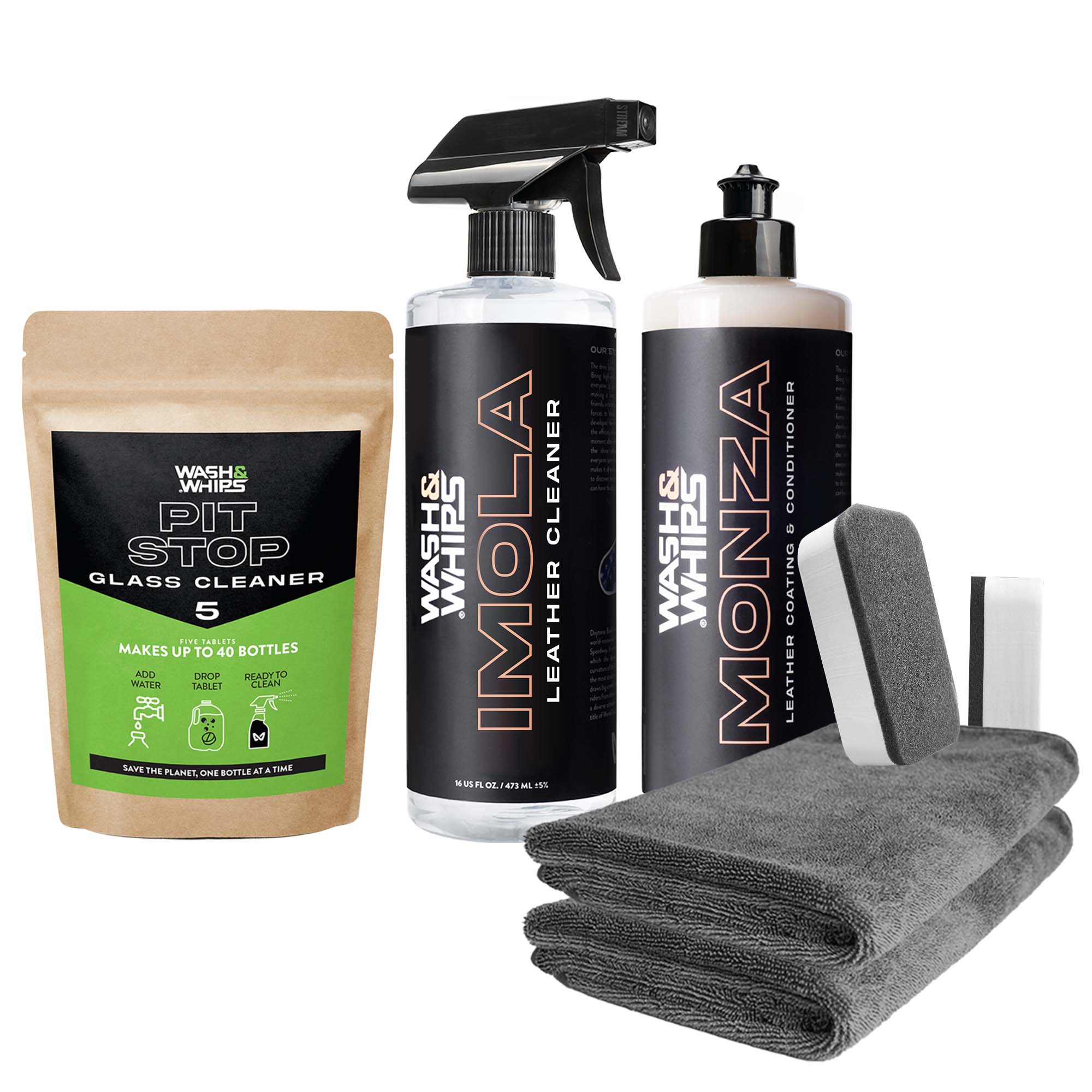 Leather Care Kit
Kit Includes:
• Imola Leather Cleaner 16oz
• Monza Leather Conditioner 16oz
• 2 Applicators & 2 Premium Microfiber Towels
• PitStop All Surface Cleaner
Leather Care Kit, Cleaner & Conditioner
This kit was created for the one that knows about good car interiors. Never skip out on the leather seats. Start with our Imola Interior Cleaner and a microfiber towel. The cleaner will lift smudges, grime, scuffs, and dirt without scratching or damaging the leather. Finish the treatment with Monza Leather Conditioner. Revive leather to its former glory. We included an applicator designed to distribute the conditioner properly without excess.
Kit Includes:

Please refer to each products' instructions individually.














Usage Warnings & Material Safety Data Sheet:
Please refer to each products' warnings individually.
Please use the link below for the MSDS (Material Safety Data Sheet):
Please Note: Seller makes no warranty, expressed or implied, nor accepts any responsibility for any direct or consequential damages beyond purchase price since seller has no control over user's handling or effect of use.